Murray State's engagement as hemp-growers for the Kentucky Department of Agriculture is coming to an end following months of growing the crop and weeks of harvesting it for research purposes.
Wednesday, set to coincide with Murray State's National Bioenergy Day presentation, the last of the University's approximately one and a half acres of hemp will be harvested.
Tony Brannon, dean of the Hutson School of Agriculture, said the fate of this harvest, as well as that of Murray State's future involvement with growing hemp for the Kentucky Department of Agriculture, has yet to be determined.
Brannon said next week's harvest represents only the end of the "public" part of the work with the Kentucky Department of Agriculture and that now the project will shift gears to conducting its research with the hemp and compiling data.
Data Murray State has collected so far, which primarily is the effect of row width and population rates of hemp and new research collected concerning hemp fiber, will be presented to the Kentucky Department of Agriculture in December.
At this time, other universities charged with conducting research, including the University of Kentucky, University of Louisville and both Western and Eastern Kentucky universities, will present their findings as well.
Murray State's final report to the Kentucky Department of Agriculture will be presented in March.
"When you start at ground zero all you can do is learn," Brannon said. "And we certainly learned a lot. We learned some things to do and we learned some things not to do, but that's the value of research. That's why the KDA, in their ultimate wisdom, started their coordination with the different departments of agriculture and started utilizing higher education institutions."
He said besides the research aspect of growing hemp, growing the crop at the University has also given students in the Hutson School of Agriculture a chance to see, handle and in some cases work with the hemp.
"If it's something worth studying and worth being involved in agriculturally, we're going to be a leader in it," Brannon said. "It's important to be on the front end of these things and certainly we've been on the front end of this."
The last of Murray State's hemp will be harvested next week with a combination of manufacturing equipment, such as a special biomass header, but possibly by hand as well.
Jason Robertson, farm director, said the hemp, which is ground up by the machinery, will be used to demonstrate and test hemp's use as a biomass during National Bioenergy Day and some will be used experimentally as equine bedding.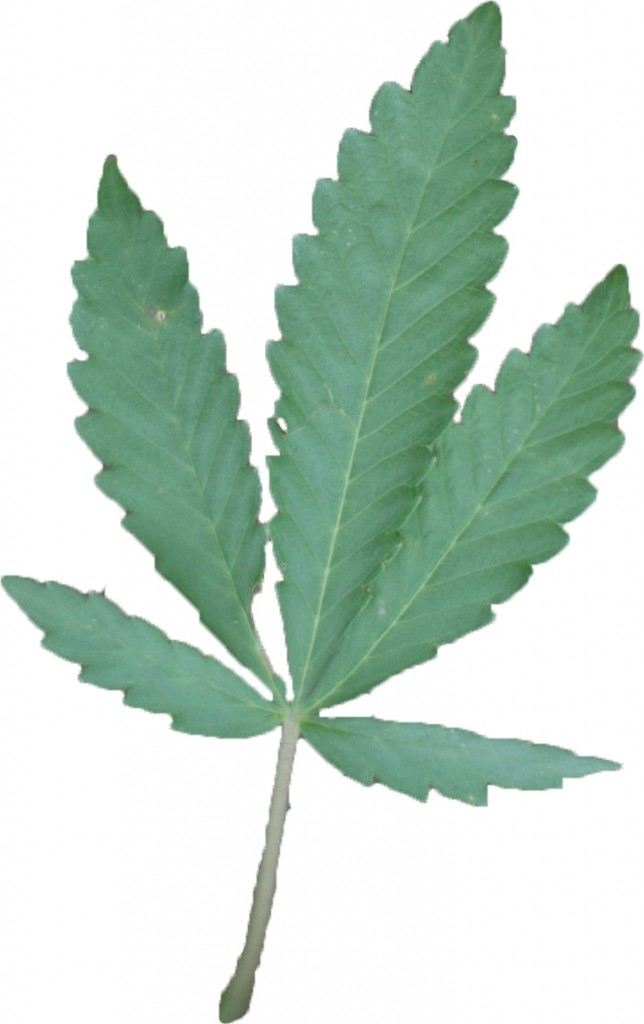 If the school decides to harvest any of the crops by hand they will be used in conjunction with the CannaVest Corporation for specialized purposes such as for oils, seeds and for use in certain products.
CannaVest is a California-based manufacturer of hemp products and the company who initially provided Murray State with its seeds to grow  hemp for the Kentucky Department of Agriculture.
CannaVest controls several hemp manufacturing companies including U.S. Hemp Oil and CBD Oil, which make hemp body care products, food and oil byproducts.   
Whether Murray State will be used in further hemp experimentation with the Kentucky Department of Agriculture is to be determined, although both Robertson and Brannon agree that the possibility is likely.
Already the Hutson School of Agriculture has expanded the plot of land it used to grow its hemp to an even two acres in preparation for hemp cultivating next year.
Brannon said the department would be interested in assisting the Kentucky Department of Agriculture again, if asked.
"We've had community members who are interested in looking at the hemp," he said. "We've had other educational institutions wanting to look at it, TV stations that have come in and done live remotes at 5 o' clock in the morning. We've had individuals as far away as Marshall, Mo., come and stay here three days just looking at the crop as they pass through town. It's been a crop of interest."
Story by Ben Manhanke, Staff writer