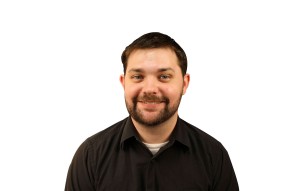 Head football coach Chris Hatcher is certainly making some noise in the FCS ranks with his "Hatch Attack" and the Murray State Racers.
I'm just afraid it's all falling on deaf ears.
Over the past three seasons, Hatcher has returned the Racers from an afterthought to OVC contention, and despite this season's 5 – 6 finish, Murray State continues to receive plenty of mention on the national scene.
At the end of the 2012 FCS regular season, the top five offenses in the country were listed in order as Old Dominion, Stephen F. Austin, Harvard, Colgate and Murray State.
No, you didn't misread that. Murray State had one of the top five offenses in the country this season.
Behind hometown senior quarterback Casey Brockman, senior wide receiver Ja-Vonta Trotter, junior wide receiver Walter Powell, senior running back Duane Brady, junior transfer running back Jaamal Berry and a myriad of role players and reserves, the Racers finished with 5,328 yards on 910 plays (5.85 yards per play), 57 touchdowns and nearly 485 yards per game.
In case you were wondering, that's pretty damn good.
Fifth in passing offense, 78th in rushing offense, fifth in scoring offense; the list goes on and on for this Racer football squad.
Powell shattered a nearly 50-year-old school record by catching 94 passes on the season, while Brockman remains in consideration for top FCS quarterback honors with a phemonenal year at the helm.
Sure, the defense (which finished in the bottom five of the FCS standings allowing 510 yards per contest) made it difficult at times to be a fan, but even they had their moments of spectacular play this season.
Much like the bleachers at Roy Stewart Stadium, however, the defense was undermanned and lacking depth.
Look, I'm not writing this scathing review of Racer Nation because I was asked to. I haven't heard the players or the coaches complain about the lack of attendance at games, nor have I received a letter to the editor echoing these very sentiments. I'm also not trying to belittle the existing loyal fan base by looking a gift horse in the mouth.
I'm sure hearing this come from a journalist just sounds like a homerism, in which I'm blindly supporting the home team for biased personal reasons.
Whatever … I've already been bitched out on Twitter for comments regarding the porous defense and lack of execution of offense in the red zone, which in case you were wondering, plagued the Racers all season long.
Call it what you want, but I call it like I see it, and right now I don't see many fans in the stands at "The Track."
I remember a time not that long ago when the stadium was filled every Saturday with fans screaming at the top of their lungs. Like the CFSB Center, playing the Racers at home was something teams were afraid to do.
That's no longer the case.
I'm not delusional; I know this town worships basketball and its accolades. Trust me; I'm aware how hard it is to avoid the hype-machine and witness history being created with each passing game. In fact, I follow the basketball team (and other Racer teams, of course) as an avid fan (partially because Isaiah Canaan and Ed Daniel are beasts).
However, it's time to buy into Hatcher's "don't quit" attitude. A winning culture will never return to the football program until the fans fill Stewart Stadium and rebuild a "home-team advantage."
Column by Edward Marlowe, staff writer.