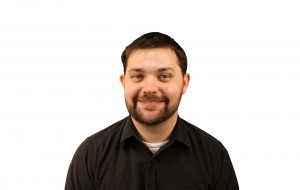 Maybe it's the passion with which they play the game. Maybe it's the way they carry themselves on and off the field. Perhaps it's the personal qualities they possess, in turn making them a fan favorite.
Whatever it is, any true sports fan has favorite players. These are players you would argue for if they had a bad game, sometimes to the point of insanity. These are the players who can do no wrong, and when they do right, your friends will never hear the end of it.
I am not without my own sports idols. Anyone who truly knows me understands I will argue until my dying breath for these guys. I own their memorabilia, I watch their games, I study their craft.
If there was a chance I could meet them? Trust me, the world would know.
So, without further ado, here are five current and past athletes (in order of my affection) whom I truly admire, and for a myriad of reasons. Take it or leave it.
5. Joey Votto, 1B, Cincinnati Reds
The Toronto native is one of the main reasons I have such an affinity for the Big Red Machine.
Despite missing significant time with a knee injury sustained in a series with the San Francisco Giants, Votto has been an offensive powerhouse for Cincinnati. He's posting a ridiculous .467 on base percentage and is a career .316 hitter. Though his power has declined since his monster 37 HR, 113 RBI season in 2010, Votto continues to show plate discipline and clubhouse leadership unparalleled in Major League Baseball.
Good thing the Reds signed him to a 10-year/$225 million contract. Should he have hit the market, he would've been the most sought-after free agent since Alex Rodriguez in 2001.
4. Kevin Garnett, PF/C, Boston Celtics
He's a little bit of a trash-talker, I'll admit it, but let's give credit where credit is due. He can still back it all up.
Garnett's loyalty has never been in question. After 12 seasons with the Minnesota Timberwolves and some near misses at bringing home a championship, the Timberwolves did the unthinkable, trading him to the Celtics for youth and cash.
After adding shooting guard Ray Allen, and already possessing point guard Rajon Rondo and shooting guard Paul Pierce, Garnett's infectious desire to win soon took over, carrying the C's to a 66-win season and eventually the NBA Championship in 2008. The winning in Boston hasn't stopped, and Garnett has a lot to do with it, as he's played in 60 or more games in each of the past five seasons despite his aging body which is natural slowing down.
A longtime defensive force in the NBA, Garnett averages 19 points and 10 rebounds for his career. He also made the move to true center last season for head coach Doc Rivers' system, further proving he is an all-or-nothing guy who will do anything to win.
3) Steve Smith, WR, Carolina Panthers
The first thought I remember having about Steve Smith was, "Wow, this dude has a huge chip on his shoulder."
Standing at 5-feet, 9-inches and 185 pounds, the University of Utah product was drafted in the third round of the 2001 NFL Draft, but was generally deemed too small by scouts to be a true No. 1 wideout.
At the time, he was merely a glorified special teamer with elite speed who might have the chance to play the slot as a quick option.
By 2003, "Smitty" was second on the team in receptions (88) and yards (1,100) behind "Moose" Muhammed, an eventual Hall-of-Famer. Under the radar for most of the season, Smith saved his best for last, catching 18 passes for 404 yards in the playoffs en route to the Super Bowl.
After a broken leg sidelined him the entire 2004 season, Smith has rebounded and stands at 706 receptions, 10,384 reception yards and 59 touchdowns. He remains the top target for QB Cam Newton in Carolina even after 12 years in the NFL, and he has shown zero signs of slowing down.
2. Drew Brees, QB, New Orleans Saints San Diego made out like bandits in the 2001 NFL Draft.
After taking LaDanian Tomlinson in the first round, the Bolts found the Boilermaker, Drew Brees, still on the board with the first pick of the second round, and after one year behind Boston College standout Doug Flutie, Brees was ready to spread lightning all across the field.
Though small by quarterback standards (he's only 6'0", 209lbs.), Brees flourished behind Marty Schottenheimer's famous "Martyball" offense, connecting with LT and Kent State basketball player-converted-tight end Antonio Gates for pass after pass after pass.
In 2005, Brees injured his throwing shoulder, tearing his labrum in the last game of the season.
Desperate for a quarterback and afraid he wouldn't be as effective upon his return, the Chargers cut him loose and drafted Eli Manning (who eventually was traded to the Giants for Philip Rivers).
After Hurricane Katrina and a terrible 2005 season, the New Orleans Saints decided to take a chance with Drew Brees, giving him the keys to a Sean Payton offense keen on throwing the ball in multiple wideout formations.
Brees has not only met expectations, but has thoroughly exceeded them, breaking the season record for yardage in 2011 and throwing for no less than 26 touchdowns in each of his last six full seasons as a Saint. His prolific passing and his sheer generosity back to the city of New Orleans was enough to win him a 5-year, $100 million contract this off season, as Brees will most likely retire not only as a Saint, but as one of the greatest football players of all time.
1. Ken Griffey, Jr., CF/DH, Seattle Mariners (twice), Cincinnati Reds, Chicago White Sox Junior. The Kid. The Babe Ruth of '90s. The youngest player on the All-Century Team.
One of the best to ever play the game. I'll admit it; I cried when Griffey retired from baseball. Grif made a name for himself in Seattle, slashing the gap to cut off fly balls or jumping the fence and robbing batters of precious home runs. Junior was pretty decent at jacking the long ball; despite numerous injuries in his career, Griffey finished with 630 home runs, 1,836 RBI and 11 All-Star appearances, making him one of the most decorated and accomplished players in Major League Baseball history.
An automatic shoo-in for Cooperstown, he was a hard worker on the field and no trouble off of it. His goofy and silly nature kept clubhouses laughing as he was always behind pranks and jokes on other players and managers. His smile was always on, especially after a home run, and he always had his cap turned backwards.
Once deemed the prettiest swing in baseball, Griffey portrayed excellence both as a professional but also as a role model for children throughout his career.
If only I could be as successful.
emarlowe@murraystate.edu