Story by Lindsey Coleman, Staff writer
In 1922, Senate Bill 14 established Murray State as a "normal" school for educating only white future teachers, but since then Murray State has made strides in excelling in the name of racial equality. Sixty-two years after its integration, Murray State celebrates Black History Month and the accomplishments made by African Americans across campus.
According to an article by the History Channel, since 1976, every U.S. president has officially designated the month of February as Black History Month, during which America recognizes the role played by African Americans in shaping the nation's history.
Murray State has a rich history of honoring African American students and their accomplishments. In Fall 2016, 669 of the 10,495 total students at Murray State were African American. Of those, 40 percent were male and 60 percent were female.
Tevin Crumble, senior from Hickman, Kentucky, is the president of Alpha Phi Alpha Fraternity, Inc. on campus. Founded on Dec. 4, 1906, it was the first African American intercollegiate Greek fraternity. The Zeta Omicron Chapter was chartered on Jan. 11, 1969 at Murray State.
"I feel as if Black History Month is to celebrate and to look back and remember all the accomplishments and achievements of African Americans," Crumble said. "It's an informative way to let youth know that regardless of your trials and tribulations, regardless or your upbringing, you can do something with your life."
He said now is not the time to be timid about racial issues. He said a big part of celebrating Black History Month is reflecting and carrying on the legacy of historical figures such as Martin Luther King Jr.
"We're still fighting this battle today…" Crumble said. "Being able to be impactful to our community is one way to mitigate what's going on."
S.G. Carthell, senior director of Diversity Initiatives in the Office of Multicultural Affairs, said they try to celebrate diversity year-round, because history wasn't made during only a certain month.
Amidst talk of immigration reform in the U.S., Carthell said remembering what has been accomplished by immigrants is vital.
"I think that this is a time when you can look back on the contributions that folks have made, people of color — particularly African Americans, and make that connection to why things like diversity are important," Carthell said. "If you'd look at what we would not have without those contributions or how much longer it might have taken for us to get to where we got, then you can see the value of it."
Carthell said we need to have a clear understanding of where we've been in order to understand where we want to go with all the things we're facing as a nation.
To commemorate Black History Month, the Office of Multicultural Affairs is hosting several events, including the yearly African American Read-In in the Tennessee Room on Feb. 15, and the Black Student Council will be hosting a panel discussion about the movie "13th Amendment."
TIMELINE OF MURRAY STATE FIRSTS
Student: Mary Ford Holland, 1955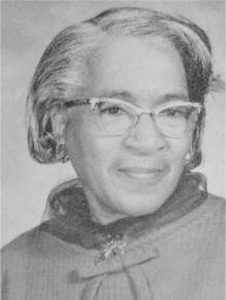 Holland enrolled at the age of 48. She graduated in August of 1961, earning her Bachelor of Science. She retired from teaching in 1972.
Student-Athlete: Dennis Jackson, 1960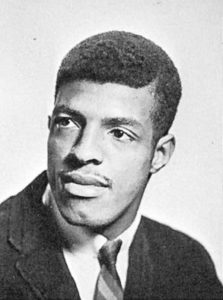 Jackson competed in football as well as track & field and was named a member of the All-OVC football team in 1964. He has worked as a sports official, teacher and coach, while receiving numerous honors such as induction into the Kentucky High School Athletic Hall of Fame in 1999.
Graduate: Nancy Tyler Demartra, 1961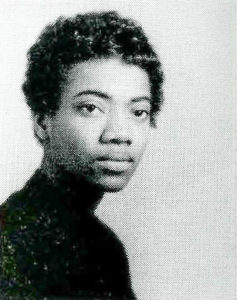 Demartra graduated on May 29, 1961 with a bachelor's in elementary education, and later earned a master's in education in 1963.
Miss MSU: Jerry Sue Thornton, 1969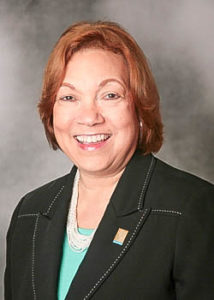 Thornton was a first-generation college student who earned her bachelor's and master's degrees from Murray State before earning her doctorate from the University of Texas at Austin.
Professor: Ernest T. Brooks, 1970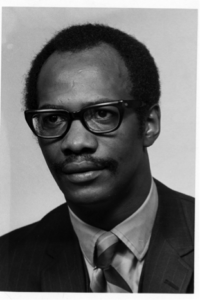 According to the Board of Regents minutes from the March 30, 1970 meeting, Brooks was hired at Murray State as an Assistant Professor in the Guidance and Counseling department.
Homecoming Queen: Yvette Payne, 1980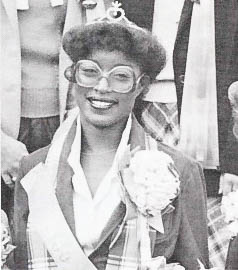 Payne was crowned Homecoming Queen at a Murray State vs. Middle Tennessee football game. She was a business management major from Joppa, Illinois.
Homecoming King: Phillip DuVentre, 2007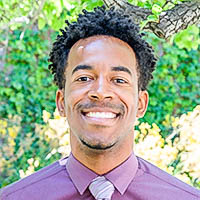 The title of Homecoming King was established in 2001. DuVentre received his bachelor's degree at Murray State, earned his master's degree in higher education administration from Florida International University.