Story by Bailey Bohannon, Staff writer
The first-ever integrated crowdfunding campaign at Murray State was a success.
The #RacerHolidays campaign raised $19,391 and created 39 new scholarships and study spots as the university's first integrated crowdfunding campaign Adrienne King said, vice president of Marketing and Outreach.
"It utilized multiple communications platforms in an effort to share a message of unity and celebration during the holiday season, while also raising funds for student scholarships and new study spaces in the library," King wrote in an email.
The campaign was a success for both marketing and fundraising for Murray State. #RacerHolidays increased the total interactions on Murray State's social media sites, and it exceeded the fundraising expectations which was originally set at $15,000 for new scholarships. And, all the while, the challenge was also designed to celebrate unity and the holiday season with Racers of all ages and backgrounds.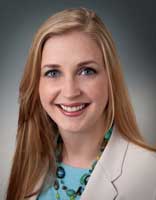 "The campaign message, 'Celebrating a season of global traditions. United as Racers.' was in honor of the university's year-long 60th anniversary of desegregation celebration," King wrote.
#RacerHolidays was divided into weeks with challenges for a specific group of Racers.
The first week was the Dunker's Challenge specifically for Racer students to donate. Every $500 raised would become a new scholarship next year.
Each donation was only $10 and each student donor received a Dunker's Challenge shirt along with the chance to win the Dunker's Challenge scholarship next year based on the funds raised that week.
Students raised a total of $1,828 the first week, according to Murray State's website.
One donor was Morgan Johnson, senior from Memphis, Tennessee.
Johnson donated for something other than the chance of winning a scholarship.
"Regardless if I am awarded the Dunker's Challenge Scholarship or not, I am at peace knowing that I played my part as a Murray State Racer in impacting another Racer's college experience," Johnson wrote in an email.
The next week was for faculty and staff which raised $2,929, according to Murray State's website.
Much like the Dunker's challenge, every $500 would become a scholarship next year.
Robert Lyons, assistant dean and professor in the College of Education and Human Services, was a faculty member who donated and he said he donated to support students.
"Times are tough for everyone, and students are no exception," Lyons wrote in an email.
The third week was the Alumni Challenge and this week brought in the most funds with a total of $8,470. The alumni could choose which academic college to donate to, and every $500 raised would become a scholarship for students in that college next year.
The last challenge of #RacerHolidays was the Library and Athletics Challenge which raised $2,830, according to the Murray State website.
Every $500 raised would either go toward a new library study spot for students or a new scholarship for next year.
"The campus community really rallied together to help out our students," King wrote.