Story by Dylan Doyle, Contributing writer
Students can come together and connect through a shared interest in gaming as Waterfield Library joins more than 2,000 libraries around the world in hosting International Games Day tomorrow from 1 p.m. until 4 p.m.
"We hope students can stop by to decompress and play games before finals," Becky Richardson, co-chair of the International Games Day Initiative, said. The International Games Day Initiative is an arm of the American Library Association. Richardson also serves as Research and Instruction Librarian at Murray State.
Murray State's IGD event was met with a disappointing turnout in 2014, which Richardson attributes to misconceptions about the nature of the event.
"This is open to anybody and everybody," she said and invited all "gamers" to attend. Richardson said the librarians  define a gamer as anyone who likes to play a game.
Richardson said the event is not aimed specifically at international students, but at the student body and broader Murray community. The "international" component of the title is a reference to the global reach of the program, not its intended demographic.
International Games Day will feature games donated from various sponsors and is inclusive of all type of games, including classic board games like Clue, card games like the popular Pathfinder, acting games like Reverse Charades and video games. Participants can also bring  their own personal games to play with others.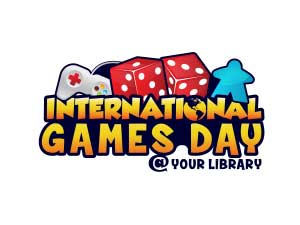 The program has been taking place around the world since 2007, and includes events on all seven continents, as well as on the International Space Station.
"This year we have more than 2,000 libraries registered worldwide," she said.
The program takes place in all flavors of libraries, including public, academic, and K-12 educational libraries.
International Games Day also facilitates worldwide games like "Global Gossip," a game which involves passing a message originating in Australia across every continent until it returns to Australia.
"It's like a game of Telephone, played from library to library," said Richardson.
Allen Neese, sophomore from Dover, Tennessee, said he pictured the event as a "fun way to connect with people."
"I think games give you a break from thinking," Neese said. "You can take out your anger or your stress."
Waterfield also has plans to hold a monthly session of the program if students show interest, Richardson said.