Story by Alicia Steele, Staff writer
University administration has received complaints about its policy of placing administrative holds on the accounts of students who did not complete the AlcoholEDU Literacy Program, which will postpone spring scheduling.
Tim Todd, interim provost and vice president of Academic Affairs, confirmed that he has been made aware of concerns regarding these holds but said no decision has been made about whether the policy will be reviewed or rolled back.
"This is still in process so I don't think any answers exist yet," Todd said.
Incoming freshmen and new transfer students had to complete AlcoholEDU, an online workshop to inform students of the risks of alcohol use and how to drink responsibly. The program also included a survey to collect information about students' alcohol consumption.
Those students had to finish AlcoholEDU by Oct. 5 with at least an 85 percent on its final quiz or else an administrative hold was placed on their accounts, which prevents scheduling for spring classes, said Vice President of Marketing and Outreach Adrienne King.
Jamie Delaney, sophomore from Dover, Tennessee, said she believes the university linking the scheduling of classes with completing AlcoholEDU may be ineffective because students cannot ask questions as they are taking it or students can ask their friends for the answers. However, she said she understands the university's thought process behind it.
"Not allowing students to register for classes seems like an extreme step, but I understand that's what's needed to motivate students to finish it," Delaney said.
King said the decision to implement AlcoholEDU came from "a great deal of consideration" from university officials.
"This included specific recommendations from Murray State professionals who are trained and knowledgeable about this area," King said.
King said these professionals include:
Camisha Duffy, the executive director of the Office of Institutional Diversity, Equity and Access (IDEA).
Abigail French, director of the Women's Center.
Judy Lyle, former associate director of Health Services.
Don Robertson, vice president of Student Affairs, as well as other staff members from that division.
Roy Dunaway, the university's interim police chief.
Additionally, King said the Murray State Alcohol Task Force used an outside expert from EverFi, the company that produced the AlcoholEDU course. King said the expert told the university's committee in a meeting that "if Murray State does nothing else but make the alcohol awareness training mandatory it would be an important first step."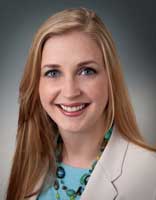 Requiring a mandatory alcohol training program for students was listed among the best practices toward preventing alcohol-related incidents at colleges and universities at the 2015 Association of Governing Boards' National Conference, King said.
Some students told they agree that the university should provide alcohol education, especially to new students, but have different opinions about how to require students to take it.
Delaney said she likes the idea of AlcoholEDU but said the online program is ineffective.
"Students can get friends to take the test for them or look up the answers," she said.
Delaney said by taking the course online, students have no way of asking questions about the information.
Ben Logsdon, freshman from Crestwood, Kentucky said it is informative, but doesn't need to be two hours long and should not be a means for the university to place a hold on a student's account.
"I had no idea that one of my medications interacted with alcohol the way it did," said Longsdon.
Jodessa Bowman, freshman from Sainte Genevieve, Missouri, agreed that the test is too long but said the university requiring students to participate is a positive thing.
"I think the test is a good idea, but it needs to be shorter so students are more willing to pay attention to it," Bowman said. "Alcohol can lead to a lot of bad things if people don't drink responsibly, and the only way to learn how to drink responsibly is to be educated about alcohol and how it can affect you."