Although both the dining services programs at Murray State and Western Kentucky University bring in extra money at the end of each year, Western Kentucky rakes in a bigger profit of about $15 million.
Across the Commonwealth, universities including Murray State and Western Kentucky have developed strategies to accommodate students' need for eateries on campus that reap different results. 
  While the program at Murray State is more apt to either break even or have a small operating surplus to put into the auxiliary reserve here, said Paula Amols, director of Racer Hospitality and Dining Services.
Money in the auxiliary reserve can be used to improve dining, housing and the bookstore.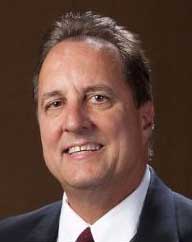 Nearly half of the students at Murray State, about 42 percent, have a meal plan, according to the 2013-2014 Murray State Fact Book.
Murray State has always managed a completely in-house dining program, as opposed to outsourcing it to a contractor or bringing in a restaurant chain.
Now, Murray State is the only university in Kentucky still operating its own dining program.
Western Kentucky outsources its dining program, but Western Kentucky University Food Services is still responsible for managing the operation, said Gary Meszaros, assistant vice president of Auxiliary Services at Western Kentucky University.
About 31 percent of students at Western Kentucky have a meal plan, according to the 2013 Western Kentucky University Fact Book.
But at Western Kentucky, only freshmen are required to purchase a meal plan, while Murray State requires freshmen and sophomores to have a meal plan.
Western Kentucky enrolls about 2,000 freshmen each year, but they have about 6,500 students purchasing meal plans annually, said Meszaros.
"So that's 4,500 students who are buying a meal plan because they want to, not because they have to," he said.
Western Kentucky's dining program consists of 13 locations on campus that are nationally branded franchises such as Chik-Fil-A, Starbucks and Popeye's. They also boast the only Steak-n-Shake on a college campus in the nation.
Meszaros said Western Kentucky began outsourcing their dining program 23 years ago because the in-house program was losing money and everyone on campus was unhappy.
"We wanted to find a contractor who was an expert in dining to see if they could do it better than we could," he said. "And they proved they could."
When they first went out to bid, Western Kentucky partnered with Marriott, but after completing a five-year contract, the university partnered with Aramark instead.
Aramark and Marriott are both American food service companies that manage franchises and restaurants.
"The idea is that we both have to be successful," he said. "It's not us against them. We have the same goals."
Since 1992, the dining program at Western Kentucky has made a $15 million profit. Meszaros accredited their success to the self-sustaining character of the program.
Students at Western Kentucky pay for the food served in the restaurants by purchasing meal plans and spending money in those restaurants.
"We have a surplus every year, but it doesn't go into the general university fund," he said. "The money goes back into our dining program to keep it upgraded and well maintained."
Amols said 10 years ago Long John Silvers and Subway had stores on campus, but those restaurants didn't work out for the University.
"It's very expensive for the school," she said. "The University decided that they could replicate those same concepts- but on their own."
Following the rules that a franchise put in place hindered the University's ability to change the menu to please students, faculty and staff, Amols said.
"(When outsourcing) you have to use the menu a franchise has, buy their ingredients and follow their recipe," she said.
Amols said keeping dining services in-house allows staff to respond to students requests for new items and changes quickly.
"The decision is totally up to us," she said. "If we outsourced we wouldn't be able to have all the specials that we offer."
She said a larger school might be better able to afford outsourcing its dining program because there are more areas on campus for the University to profit from to sustain the dining program. But the size of the school was not a deciding factor.
Meszaros said one benefit of outsourcing dining services is that students recognize the brands and they are already familiar with the products.
Outsourcing made students feel more comfortable with their food because they are familiar with the brand and the quality of that brand's food, Meszaros said. 
He said these familiarities improved student life on campus because of the daily impact dining has on students lives.
"We do this to improve enrollment, recruitment and retention at our university," he said.
Story by Mari-Alice Jasper, Assistant News Editor