Tune Squad edged out a one-point victory Tuesday night against the BCM Ballers in an exciting contest between two evenly matched teams.
Each team had plenty of depth on the bench to keep players from getting too tired. During the first half, Tune Squad leading scorer Will Elledge put in 10 points and helped his team get out to an early lead.
Tune Squad scored the victory with a final score of 37-36.
Elledge played one year of basketball in high school his freshman year. On Tuesday he displayed a natural skill with the ball and left defenders standing still with a spin move that he utilized often.
"I think it catches the opponent off guard, and I like using it," Elledge said. He was also efficient from the three-point line, hitting 75 percent and he finished with 21 points in the game.
BCM Ballers couldn't get anything going on offense and struggled to handle the physical play of Tune Squad in the first half.
The most physical of the Tune Squad players was Travis Reed who received a technical foul in the second half for pushing a player. The BCM Ballers failed to capitalize on the foul, missing both free throws.
By the end of the first half, Tune Squad led 20-11.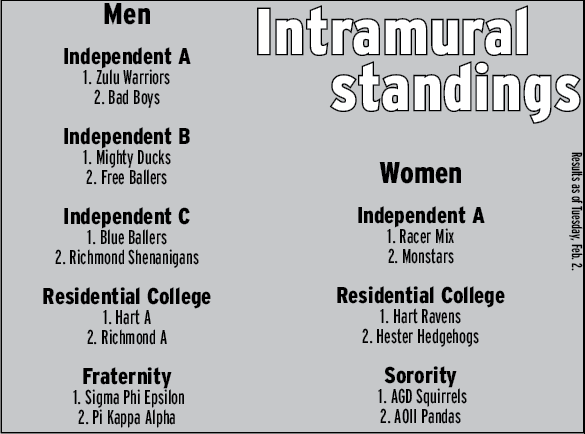 BCM Ballers got a spark in the second half from two unexpected sources. Jacob McGill and Joe Irby helped lead a comeback that just came up short.
"It shocked everyone," Irby said. "I haven't played since middle school, but my shots finally started going in."
McGill scored six in the second half and made a crowd-pleasing reverse layup to cut the deficit to five with two minutes left to play.
"We have a good team, and we like playing together," McGill said. "Credit my teammates; they got me open on some screens, and I was lucky enough to put it in, but we just needed one more."
With a minute left in the game BCM Ballers trailed by three, 37-34. The BCM Ballers had only committed three fouls at the time and still had four fouls to commit before Tune Squad would be forced to shoot free throws. It took time to chase down the ball handler four separate times and Tune Squad was able to burn most of the clock.
With 8.7 seconds left, the BCM Ballers finally reached the bonus and forced Tune Squad to shoot a one-and-one. On the first attempt Tune Squad missed and BCM Ballers rebounded the ball and called their final timeout with 7.3 seconds left.
As the teams huddled to prepare for the final possession, each team outlined a plan.
Tune Squad decided they didn't want to foul at all but would run a full-court pressure to run time off the clock.
"We just wanted to pressure them full court and see what happened," Elledge said.
For the BCM Ballers, the strategy was to rush down the court and hope to get fouled while attempting a three-point shot.
"We thought they were going to foul us so we were going to try and go up on the foul and get three free throws," McGill said.
The BCM Ballers inbounded the ball to McGill and he dribbled to the three-point line and went up for the shot with three defenders surrounding him. At the last possible moment McGill decided to pass to Irby under the basket. Irby did a pump fake in an attempt to draw contact and went up uncontested for the layup as the buzzer went off.
"I thought there was more time on the clock and there wasn't," McGill said. "But we got a good look there at the end."
The layup pulled BCM Ballers within one point, but it wasn't enough in the end.
Story by Blake Bernier, Contributing writer