"No, no we are not satisfied, and we will not be satisfied until justice rolls down like waters and righteousness like a mighty stream," Martin Luther King Jr. said in his famous "I Have a Dream" speech almost 52 years ago.
Today, King's thundering speech still rings true with members of the Murray State community who are gathering together to honor the movement for civil liberty in the 1960s.
Washington Street Baptist Church in Paducah will open the celebration of King and the Civil Rights Movement Saturday with a community prayer breakfast. The events will run from the end of January through April.
The bulk of the events will occur on Murray State's campuses in Murray and Paducah, but local churches and community centers are also taking part.
The events have  garnered sponsorships the Multicultural Council and the Indian Student Association.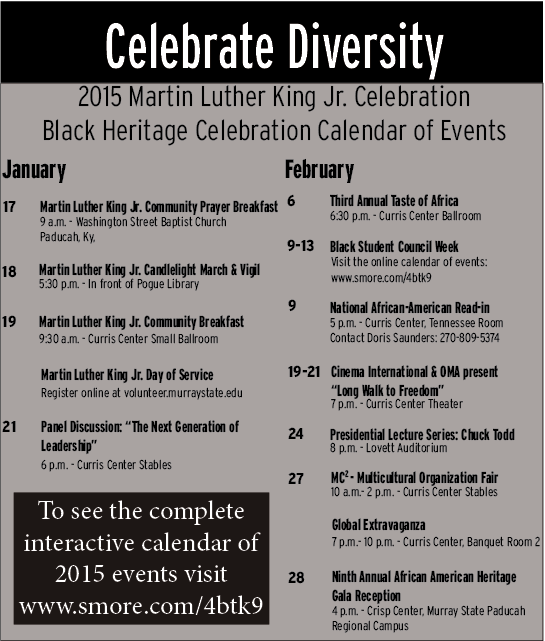 Staff Report