Moving into an apartment or dorm for the first time is a big step when coming to college. It's difficult to find ways to make the space feel like home without breaking the bank. Thankfully, Pinterest has the hookup on awesome do-it-yourself projects to keep the wallet happy and the dorm looking fabulous.
As thrilling as it is to drive to Hobby Lobby to shop for cute decorations, the cost of several picture frames, a nice desk lamp and a vase to put those flowers in really adds up.
Let's be honest, trips to the grocery store and filling up the car with gas is enough to leave college students penniless the remainder of the month.
That's why DIY projects are so great. They're generally inexpensive, so there is more money to spend on the more important things in life, like ice cream, for example.
Here is a step-by-step guide to a clothespin picture holder that is both inexpensive and simple to make.
Materials:
Cardboard, box-cutter, clothespins, photos, hot glue gun
Steps: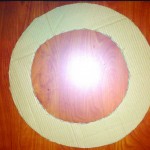 1. Cut out a doughnut-shaped piece of cardboard using a box cutter or Exacto knife. You can use a plate or a large bowl to trace.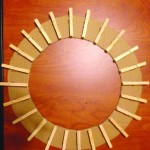 2. Evenly space the clothespins around the outside of the circle (open end facing inward) and glue them in place.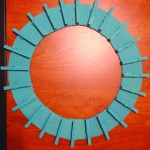 3. Paint the cardboard circle and clothespins, if desired. It may take a couple of coats to fully cover the cardboard.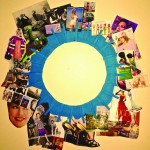 4. Clip on your favorite photos, inspiring quotes or magazine clippings, and hang it on the wall.
To any poor college student with expensive taste, take this advice: get crafty and look up some DIY projects. Let this project be the start of a new and improved room.
Story by Madison Wepfer, Contributing writer