New apps are appearing everywhere you go. Many students can find an app for just about anything they could imagine, including games and social media sites. Here are some helpful, free apps that can make your college life productive. Whether it's finding Wi-Fi hot spots, keeping up with social media, tracking weight loss or everywhere in between, there's an app for that.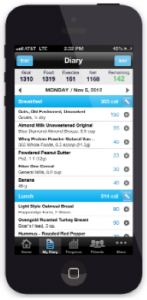 My Fitness Pal
My Fitness Pal can help students keep track of healthy eating and daily exercise. In order to reach fitness goals, this app can help calculate the calories consumed in one day and keep track of calories during the week. This helpful tool can track daily consumption of food, drinks and exercise. If it is difficult to keep track of a daily calorie intake, then look no further than this app. Students will not have to worry about calorie counting or writing down everything they eat, as this app does it for them.
"Some of my friends have it," said Alexis Macklin, freshman from Louisville, Ky. "I would consider downloading it to my phone."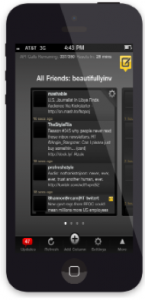 Tweetdeck
Social media is a must-have in order to keep up with what friends are doing. Tweetdeck, created by Twitter, can help organize groups, tweets and conversations all into one screen. This app will allow the user to connect to Twitter as well as Facebook. In the app you can create different columns tracking trends, hashtags, celebrities, activity and even direct messages. Tweetdeck will store all the data it accumulates in one useful app. "No, I've never heard of this app, but yes I would consider downloading it," said Savannah Spann, freshman from Paducah, Ky.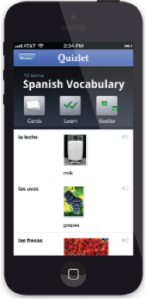 Quizlet
Flashcards are a proven method as a way to study for tests or quizzes. Handwriting hundreds of flashcards can be taxing and the Quizlet app is there to help. The app creates digital flashcards. There will be no more searching for lost flashcards because they are stored on the phone, in one place. This app is a helpful way to organize information for a class. It also allows its user to create separate flashcards to make studying less stressful. Quizlet also has a special tool which allows other users of the app to study with their friends. Show off scores to friends by competing with them.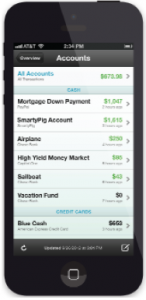 Mint
Finding a way to budget money is something every college student will need to do. Mint can help organize receipts and see how much money is left in a bank account. This app can help keep track of where money is going and how it is being spent. The app helps students create a budget of their own by suggesting the amount of money that should be spent on specific activities such as dining out. "I have heard of the app, but I didn't know what it was about," said Tashae Grooms, senior from Princeton, Ky. "I heard about it on Facebook. I would consider downloading it for myself."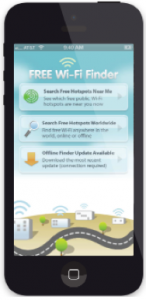 Wi-Fi Finder
Having an Internet connection is a necessity when it comes to college students. With the shoddy Internet connections on campus this app will allow students to search for other available networks to use. This app will show the nearest Wi-Fi spot around campus. It can show what might be available near and far. You can search for nearby spots, worldwide and offline anywhere. "I use this app a lot," said Mayer Bailey, senior from Memphis, Tenn. "I used this app at least five times over this past weekend because I was lost in Illinois. My roommate also uses the app and we can sync our phones together."
Compiled by McKenzie Willet, staff writer and Savannah Sawyer, Features Editor
Related articles