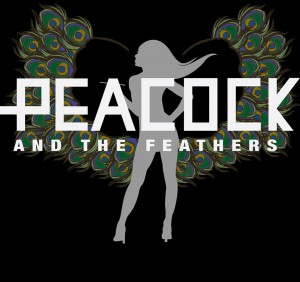 Six months ago, Zach Peacock, senior from Cadiz, Ky., told The Murray State News he was working with his band, Peacock and the Feathers, to create their first full-length album. At the time, he had no idea when it would be ready.
"It feels great to finally have everything coming together," Peacock said. "It has been a great experience and a lot of work, but definitely one of my favorite projects ever."
Beginning today, the album will be available for purchase through many outlets including iTunes, Amazon and Spotify.
"We are going to post it all over the bloody web," he said. "We will also be selling hard copies until we run out."
The band is also planning on playing shows in support of its album.
"We actually are planning many different shows – now that the hard work is over, we can hit the road," Peacock said. "We really felt we needed quality music up in order to facilitate growth on the road."
The band, consisting of Peacock, Trevor Harper, a non-student from Cadiz, Ky., and Ben Stone, senior from Owensboro, Ky., has been together for about two years now. But that was not the beginning for Peacock
"I got started as a kid around the age of 14," he said. "That is when I started writing music. Peacock and the Feathers are like a culmination of my whole career. We got started by fate, really."
Today, the band will be hosting a party at The Olive to support the release of its first album.
"The release party will have tons of live music, local artists displaying their original works, dancing and our CD will be available to the public for the first time," Peacock said. "It is going to be a killer party."
Though this is only the start for the band, Peacock is certain the band will remain together for a long time.
"I'm certain that this is only the beginning," he said. "I will continue to write new songs as life continues to inspire me and I will continue to play with these awesome dudes who make this band possible."
Overall, the group is hoping the album will help them make a splash into the music scene.
"I hope this album helps us gain some recognition," Peacock said. "At least, we want people to listen to it and enjoy it for what it is – an ambitious album coming from some do-it-yourself musicians with hopes and dreams. We are still growing; this album is just our first real indicator that we are making progress and not just standing still."
Story by Savannah Sawyer, Features Editor