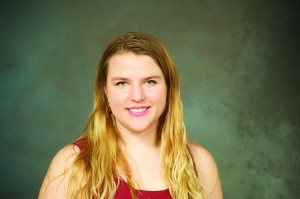 I have been working at The Murray State News since September 2011. In January 2012, I took over as Assistant Features Editor and now, in April 2013, I am the Features Editor.
I am beyond ecstatic for this opportunity.
I decided to apply because the current editor, Anna Taylor, made the decision to step down as she completes her final semester.
I feel honored to be the one to follow in her footsteps.
She has been working at The News ever since I have been here. She started as a contributing writer and made her way up to Features Editor. But all good things must come to an end.
Anna has stepped down as Features Editor not only to focus on her studies, but also to perfect her online magazine.
I hope she doesn't mind me sharing all this with you, as she doesn't even know I am writing my column about her this week.
She first told me about her website one Wednesday night when we were putting together the paper. She was relaunching and perfecting the website she already had.
It started off as a blog, and now it's turned into a full-fledged website. I urge you all to check it out. It's called Pink and Black magazine.
In a time where it's tough for graduating college students to find a job, she has this great website with which she can do big things.
This is such a great idea, and I only wish I had thought of it first. The journalism field needs more innovative thinkers like her.
If you want something bad enough, you'll make it happen, they say.
She did that for herself and I look up to her for that reason.
Column by Savannah Sawyer, Assistant Features Editor