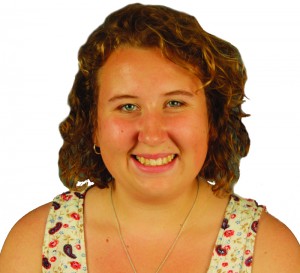 These sports men are attractive to the eye but also have hearts of gold. A few of them may have bad reputations, but if you look a little closer, you can see they are actually decent guys. Well, as much as one can tell from an interview.
Here are a pair of my favorites, though there are countless others. If you don't agree, let me know and tell me who you would choose. I would love to hear what my fellow Racers think!
As soon as Anthony Rizzo stepped onto the grass at Wrigley Field, I was in love. Not only was he nice to look at, but he seemed like a genuinely nice guy. In his first year in the minor leagues, Rizzo was diagnosed with Stage II Hodgkins Lymphoma and had to undergo chemotherapy. He has since beat the disease, but has made it his mission to help other cancer patients and their families. He started the Anthony Rizzo Family Foundation. Through his foundation he hopes to raise money for cancer research.
In December he is holding the first annual "Walk Off for Cancer" event.
At 6ft 3in and 210 pounds, he uses his height and strength to his advantage. He is a force to reckon with at first base. Many believe he may be in the running for a Golden Glove down the road. In his rookie season with the Cubs he hit .285, 15 HRs, and 48 RBIs, which is a vast difference from how he played with the Padres. He hit a mere .141 with only one HR and nine RBI's. However, Rizzo did not let this affect him. After he was traded to the Cubs, he used a stint in the minors to adjust his hitting stance and where he had his hands on the bat. He used his months in the minors to become be a stronger and confident player.
Patrick Kane has been my favorite player since I started to really get into hockey. Kane has a reputation for being kind of a bad boy. He was arrested in 2009 for allegedly assaulting a cab driver and who hasn't seen the multiple pictures of "Kaner" having a bit too much fun out on the town.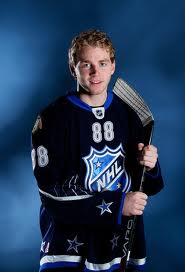 For all the bad press he gets, you cannot deny the fact he is a very talented player and works hard to be the best. Last season for the Chicago Blackhawks he scored 23 goals and had 43 assists. When the team won the Stanley Cup in 2010, Kane scored the winning goal. Not to mention he has won an Olympic silver medal, a Calder Trophy in 2008 and was the first overall draft pick in 2007.
Not only is he a talented athlete he also does some great charity work. On his birthday every year he holds a big party where he has people bring in gifts for needy children around the Chicago area.
Column by Jaci Kohn, Assistant Sports Editor.