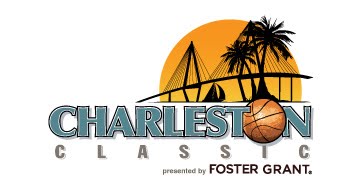 To follow up a record breaking season, Head Coach Steve Prohm has created one of the most challenging schedules in program history.
A huge part of the Racer's vigorous schedule comes when they will travel to Charleston, S.C. Nov. 15-18 for the Charleston Classic. And after winning the Great Alaska Shootout last season, hopes are high for the Racers to bring home another non-conference tournament title.
The Classic is loaded with major programs such as Auburn, Baylor, Dayton, St. John's and Boston College, vying for the chance to stand out and build their resume early in the season.
Head Coach Steve Prohm said scheduling high caliber schools at the beginning was no accident and with the off season incidents the Racers have faced, going into a loaded tournament will only help the Racers' freshman gain quality experience.
"With the team we had coming back in the spring, I just wanted to schedule aggressively where we could play some great competition and we did that," said Prohm.
"With some injuries and the off the court situation, it's led to where freshmen have to play and they're going to get thrown into the fire against Auburn two games into the season. The nonconference is built to try to get some quality wins that can help us with NCAA tournament seeding down the road and it'll also help us with conference play and that's our ultimate goal is to win a championship in conference play."
Murray State opens the tournament at 8 p.m. Thursday Nov. 15 against SEC opponent Auburn.
Even though they will be facing a high profile team, senior guard Isaiah Canaan said the game plan is no different than any other game.
"We always prepare the same." Canaan said. "Whatever team we have in front of us, we prepare as if it's the championship game, regardless of the name or how big the school is. We may change some of the pairings and small things but we're not going to change the overall way we prepare."
Canaan said this is an opportunity to gauge how far the Racers have come and how far they still have to go if they want to prove they are an elite program.
"(Our goal is) Just to go out there and compete and see where we are as a team," he said. "We're going out there to try and win it. We won the Thanksgiving tournament last year in Alaska, and like I said, we're always going to prepare the same way and we just try to win every game we have scheduled."
If they move past Auburn the Racers will play Friday Nov. 16 in the semifinals against either St. John's or Charleston with the championship game being played at 8:30 p.m. Sunday Nov. 18.
All tournament games will be broadcast on ESPN3 and the championship game will air live on ESPN2.
Story by Nick Dolan, Staff writer.