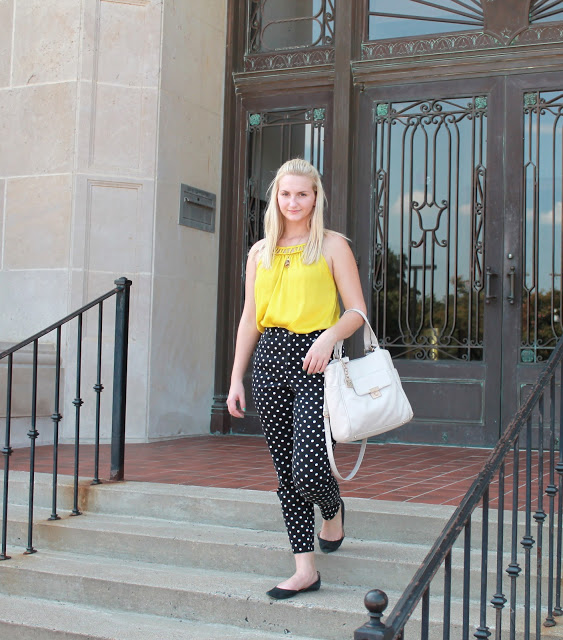 My favorite aspect of fashion is that there are no rules. You can experiment with patterns and textures and really showcase your personality. I especially love classic cuts and quirky prints. I have worn these polka dot pants with bright thick sweaters and thin summery blouses like this yellow one. They are incredibly versatile and the high waist makes them flattering.
My fall weather staple that I cannot live without is my perfectly lived in Levi's denim jacket. I love it paired with a girly dress or jeans and motorcycle boots. I have also been into layering socks with boots. They look trendy over opaque tights, just peeking over the top of the boot.
Here are a few current and past Murray State students I caught on campus looking super fall-chic.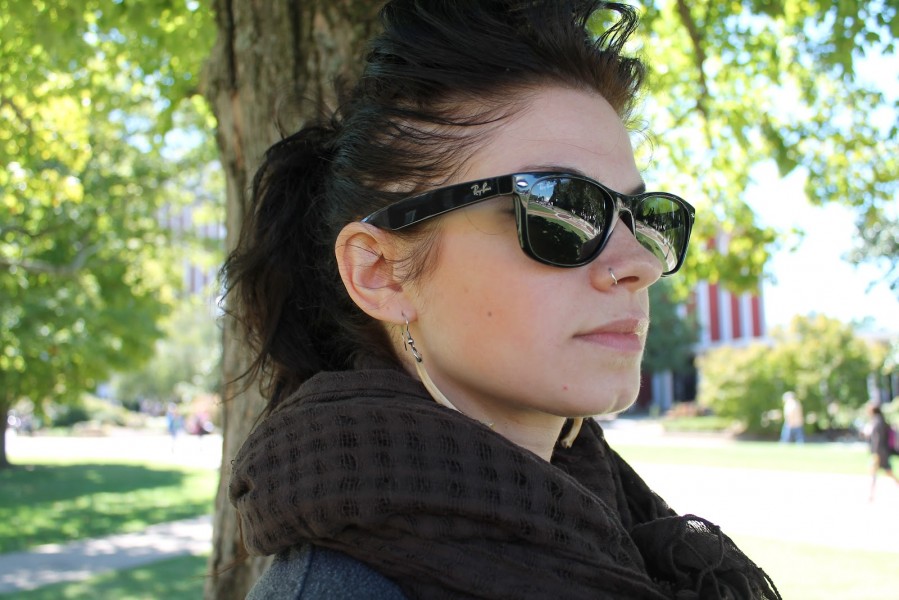 This is Cameron Cox. She is a 2011 Murray State graduate.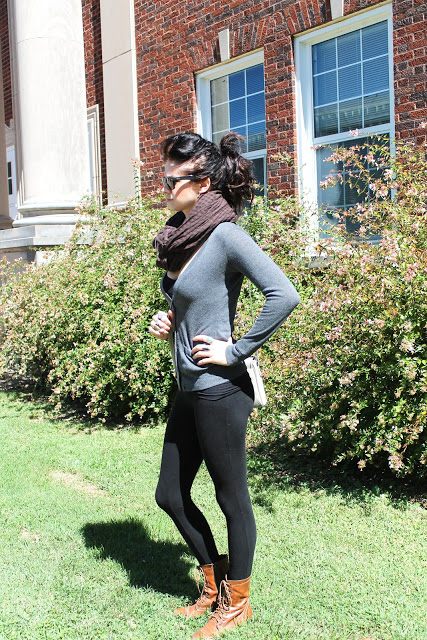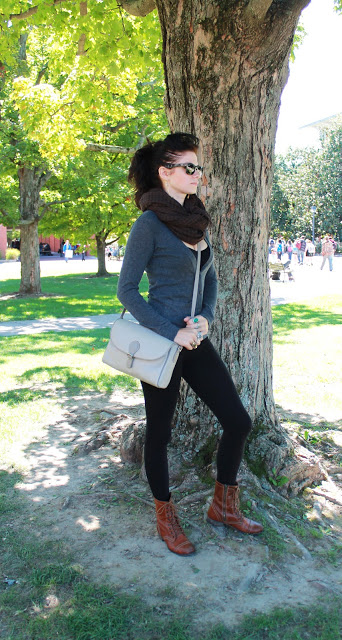 I asked Cameron some of her thoughts on fashion and staying inspired. Here is what she said:
What's your favorite fall weather item? 
"My go to piece for cooler weather would have to be my rust leather Steve Madden boots and a scarf that hums fall is here and winter near!"
What inspires your fashion choices?
"I'm actually inspired by a lot of people, places, and things as far as fashions go, because I am looking into a career in the area I pay a lot of attention to pop culture and underground ebb and flow. In 2008 I traveled to Korea with the University and I think that was a huge influence on my awareness to people and their clothing and accessory choices. If I had to name two go to's though, I would have to say the late Ms. Edith Bouvier Beale and a weighty Vogue that's got a good 3 Ibs. on her."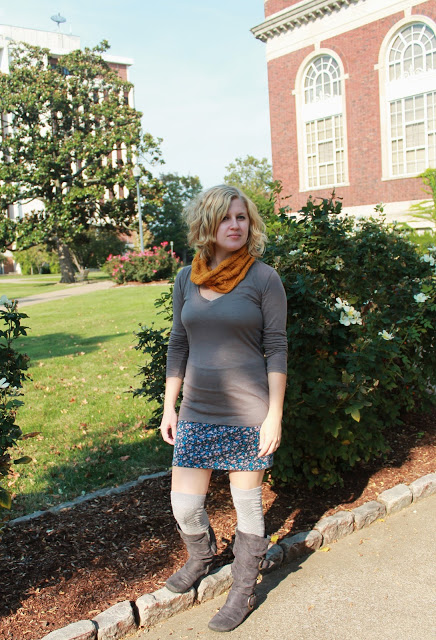 This is Lindsey Griffith. She is also a Murray State grad.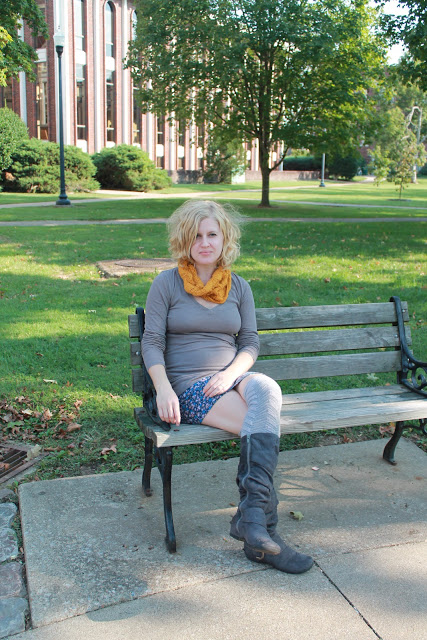 Where are your go-to shopping destinations around Murray or outside of Murray?
"There are a surprising amount of great items to be found in the local second hand and thrift stores. It's possible to find quality clothes with a vintage look or unique pieces to mix within your current wardrobe. There are several great boutiques that should be visited before making the trek to large department stores as well."
What is your favorite aspect of fall clothing?
"I am always most excited for the weather to drop so I can pull out my scarves and boots. Scarves are a great accessory to any outfit as well as making the wearer feel cozy, and boots just look good with everything. Everyone looks more stylish when they are forced to put the flip-flops away."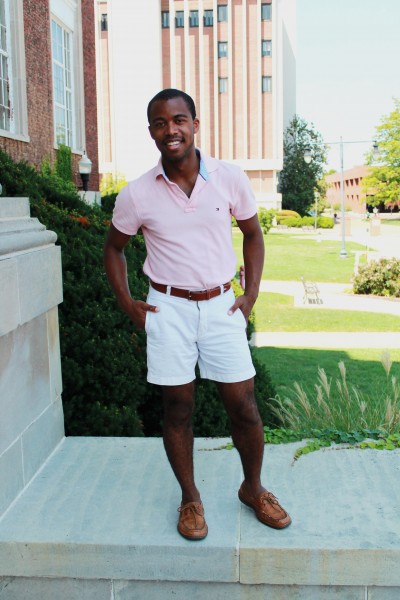 This is Cornelius Hocker. He is a senior from Greenville, Ky. and a music major.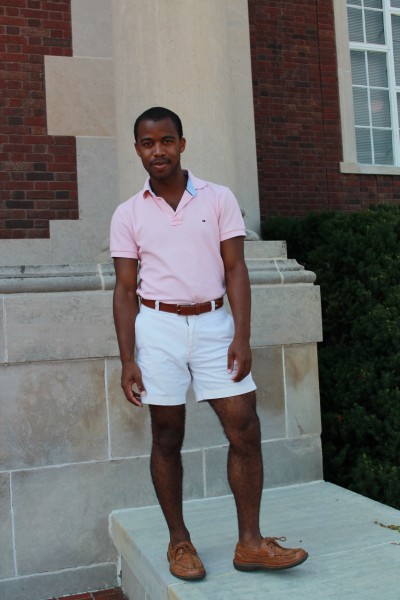 How would you classify your style?
"I love to dress comfortably, but still polished and chic."
What are a few of your staple items in your closet? 
"Cardigans, because of their versatility. They are perfect for fall. I also really like long sleeve dress shirts with belts."
Want to be featured on Lavender Blond? Email Lindsey.