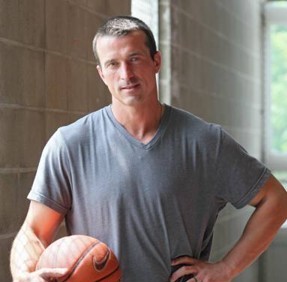 Murray State men's basketball coach Steve Prohm announced a special speaking engagement that student-athletes and young people alike will want to attend when former college and NBA player Chris Herren tells his story Wednesday (Oct. 10) at 2 p.m. in the CFSB Center.
Admission is free and all coaches and young people are invited to attend.
With over ten years of basketball experience in the NCAA, NBA and Europe, Chris Herren will share his experiences of living in the athlete spotlight and the struggles he faced in dealing with his addictions. Herren played at Boston College, Fresno State and in the NBA with the Denver Nuggets and Boston Celtics. He also played in Turkey and China.
"Over the last two years I've been able to build a good relationship with Chris," Prohm said. "He has an awesome message to share on overcoming addiction and the daily struggles that he faced in his basketball career."
Herren operates Hoop Dreams and works with basketball player development, but also travels the nation and shares his story with audiences to make a difference in their lives. In 2011 his memoir, Basketball Junkie written with Bill Reynolds, was released and was followed by the ESPN Films documentary, UnGuarded, directed by Jonathan Hock.
"We're excited Chris Herren is coming to Murray to impact our community and particularly our student-athletes," Prohm added. "I'm really glad to get him on campus and I invite everyone to take advantage of this opportunity to hear Chris' message."
Project Purple is Chris Herren's current initiative, which assists individuals and families struggling with addiction.
Story courtesy of Sports Information