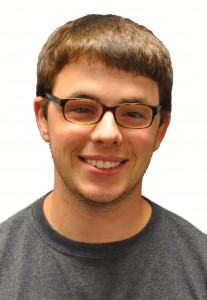 Murray State students and fans are overly apathetic about their football team.
I can't tell you how many negative comments I've heard about the team so far this year. When I hear people discuss the Murray State football team, I often mistakenly think they are actually having a conversation about the Cleveland Browns.
Yes guys, contrary to popular belief, we actually have won a game in the last ten years.
Now, I understand that Murray State is a basketball school in a basketball state, but how is it no one seems to realize we were one win away from the OVC championship last year? Believe it or not, we had the second best record in the conference. We were one close game (and there were quite a few) away from winning the OVC championship and playing a first round playoff game, likely on our home turf.
It simply baffles me when I hear someone talk about our team as if it is the laughingstock of the OVC.
This year, the Racers have one of the toughest schedules in recent history. Come on, if you were surprised we lost 69-3 to Florida St., you are not a very intelligent individual. If that shocked you, then you'd probably also be pretty surprised if the New England Patriots beat the Green Ninjas from the Calloway County peewee football league. As far as I'm concerned, we got $450,000 out of the deal and none of our players died – a victory in my book.
After the Florida State game, we lost a game we could have won against Central Arkansas, one of the best teams in our league who will likely compete for a national championship this year. If not for a few ill-timed interceptions, the Racers would have been right in there contending for that win.
Whether you choose to see it or not, our football team is pretty stinking good and has an extremely legitimate chance to win a conference championship and earn a playoff berth this season.
Sure, it was a rough start. The overtime loss to Eastern Illinois last week was a devastating heartbreaker, but Casey Brockman, Jaamal Berry and company proved their resilience last Saturday night against Tennessee Tech, who tied for first place in the OVC and hosted a playoff game last year. Not only did the Racers beat them, they dismantled, dismembered and generally embarrassed the Golden Eagles- one of the best teams in our conference.
Now, with the toughest part of the brutal schedule behind them, the Racers have a shot at making a run at the OVC title. Last year, the three teams who tied for first in the conference finished with 6-2 conference records. After their beat down of Tennessee Tech on Saturday the Racers currently sit at 1-1.
If they could go 5-1 the rest of the year (a very achievable feat), Murray State would be right in the thick of things for the championship.
While I know 5-1 sounds like a fairly lofty expectation, don't forget the tendency for Head Coach Chris Hatcher's teams to finish their seasons with winning streaks.
Last year the Racers went 2-3 in their first five games. You'll never guess how they finished. 5-1. In 2010 they got off to an even worse, 1-4 start. Do you know how they finished? Yep, 5-1. Not only is a 5-1 finish possible, it's been done the last two years with teams that were not nearly as experienced or explosive as this year's.
With probably one of the best running attacks in the conference, led by Ohio State transfer Berry, and a record breaking All-American quarterback, Murray State's offense is downright scary. This team can score at a blistering pace and can turn the tide in a game in the blink of an eye.
These guys are hungry, experienced and ready to take the OVC by storm. Fueled by a heartbreaking game they should have won, Murray State's football team will be a force to be reckoned with for the remainder of this season.
So please, for the sake of my sanity, please stop making a fool of yourself and do not let me hear any more talk about our "bad" football team.
Jonathan Ferris, Sports Editor