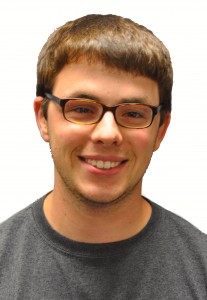 I hate to say it, but I love to complain. It's something I've been working on for the last year or so, as I sincerely know and believe I am far too blessed to have any complaints. Yet, I still love to do it.
I'm not exactly sure why I like to complain so much. Maybe it's just human nature or maybe I'm just whiny.
Either way, I'm going to take a short break this week from my ongoing battle against complaining, and write about one thing in particular I truly hate.
According to dictionary.com, the definition of a coach is as follows: a person who trains an athlete or a team of athletes. Also see the verb form, coaching: to give instruction or advice. Nowhere in either of those definitions does it describe a coach as someone who should A. give his personal opinion on Fidel Castro (see Miami Marlins manager Ozzie Guillen), B. crack less than hilarious jokes about how he looks like Tom Brady (see NY Jets coach Rex Ryan) or C. generally act like a jerk/idiot/crazy person in front of the media just for the sake of drawing attention to himself.
I believe a coach should actually coach; not spend their time thinking about what media stunt they can pull in their next press conference.
My victim of choice this week is New York Jets head coach Rex Ryan. It seems every time I turn on Sports Center, Rex is saying something stupid or vulgar in front of a room full of press. Take for example, his comments in November 2010 comparing himself to Tom Brady. A As you may know, Rex has a larger gut. He's not exactly the model type. Yet in the November press conference, Rex thought it would be funny to bring out a picture of Brady and compare himself to the Patriots quarterback. "I never realized how similar that I am to Tom Brady," Ryan said. "I mean, the obvious physical appearance would be the first thing. The fact that he's married to a supermodel? Hello?"
W Why is that funny? As a journalist, I am not going to go to a press conference after a basketball game and tell Coach Prohm a knock–knock joke.
That is not what he nor the 50 media members are there for. So why then is it not only acceptable, but apparently hilarious when Rex does it? The joke was neither clever nor humorous.
I just don't get it. Do your job and answer media questions. Then get back to coaching your mediocre football team, which you've guaranteed will win a Super Bowl each of the past three seasons. Stop wasting everyone's time.
I suppose I was spoiled growing up, watching coaches like Bobby Cox (Atlanta Braves), Jeff Fisher (Tennessee Titans), Mike Krzyzewski (Duke University), and Pat Summitt (University of Tennessee).
These coaches found ways to show their passion and love for their game and athletes without making themselves look like complete fools. First and foremost, they simply did their job. And, it's no coincidence that three out of these four won multiple championships (Fisher fell one game short, but his chance may come).
Any coach who draws attention to him or herself isn't the type of coach I would want to coach my son or daughter. In my opinion, a good coach is one who gives all credit to the athletes who risk their health and well being each time they step onto the field of play. A good coach is one who cares about his player's development as people more than he cares about his own publicity.
Call me old­–fashioned, but I believe a good coach is one who always puts the athletes before himself. If the coach is the focal point of the team then something is wrong. The players need to play and the coaches need to coach. Nothing more, nothing less.
Jonathan Ferris, Sports editor