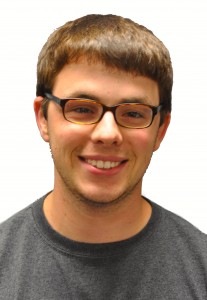 Many of you are obsessed with the St. Louis Cardinals. Being from Nashville, I was fairly surprised when I realized just how many Murrians are Red Birds enthusiasts.
I grew up an avid Atlanta Braves fan. My dad and I would sit in front of the television for hours watching the greatest pitching trio ever assembled (Tom Glavine, Greg Maddux and John Smoltz) dominate batters night in and night out.
Now, before I continue on, I have a quick side note: For some reason, St. Louis fans have some sort of vendetta against the Braves. Whenever I mention my affection for the Braves, I get disgusted looks from Cards fans like I just said I root for the Cubs or something; which, on a side note to the side note, I also don't understand. The Cubs haven't been a threat for over a hundred years; why does St. Louis hate them? That's like NFL fans hating on major league curling. It's not a threat in any way!
Nevertheless, if it weren't for the Braves' late season collapse, the Cards wouldn't have even made the playoffs last season, let alone won a World Series. I just don't get it. Cards fans should be hugging me when I say I root for the Braves, not looking at me like I have two heads. You Cards fans are odd.
Don't worry, I'm not writing this column to bash the Cardinals. Back to the point.
I spent my summers watching the Braves. And while I could recite the entire roster each year complete with every player's height, weight and stats from the last three seasons, one player was always my unquestioned favorite.
Chipper Jones, the switch hitting third baseman, made his debut in 1995. He took Atlanta by storm, and won the Rookie of the Year award. I was 2 years old at the time. From that season until this year, Chipper has manned the hot corner nearly every night for the Braves. I grew up with number 10.
Slowly but surely, the players I knew from my childhood disappeared. Greg Maddux was traded back to the Cubs, Tom Glavine left for New York and John Smoltz finally retired. The team I had grown up loving was slowly succumbing to the inevitable effects of time. However, one piece always remained constant.
Chipper.
As he aged into his mid and upper thirties he battled injuries constantly. It felt like watching the beloved family dog get too old to fetch and run anymore. Each year I feared the announcement that this year would be his last, or that he wouldn't attempt another comeback from his latest injury.
This spring, that announcement came. In a press conference before a spring training game this March, I finally heard those words I've been dreading for years.
"I've finally come to the decision to make the 2012 season with the Atlanta Braves my last one," he said.
My heart dropped. The last remaining piece from those teams I adored in the nineties was about to be gone forever.
However, my next thought was of the Braves winning the world series and sending Chipper off into the sunset. Recently there has been a trend of great athletes sticking around too long and having their careers end on bad notes.
Instead of retiring, Brett Favre left the Packers for the Jets and Vikings, only to be constantly injured and ruin his streak of consecutive starts. Michael Jordan retired from the Bulls, only to make two pathetic comebacks. I desperately hoped this was not the path Chipper would follow.
It wasn't. Not even close. Chipper currently holds a .302 batting average with 14 homeruns and 58 RBI.
Last night I watched my favorite 40-year-old hit a walk-off home run to complete a six run comeback and beat the Phillies. The stadium went insane. In one of his final home games, the lifelong Brave defied age once again and proved himself as one of the greatest of all time.
After I finished jumping on my bed and screaming like a six year old, I sat back down and listened to his post-game interview.
The reporter asked him how, after experiencing such success this year, could he not play another season . His answer struck a chord with me.
"I've had my time. It's going to be someone else's time soon, but I've enjoyed every single minute of it," he said.
Chipper's quote reminds me of a lesson I have to relearn nearly every day. It's a lesson we could all use to relearn from time to time.
Enjoy what you have now. It will be gone a lot sooner than you think. Our time doesn't last forever, and pretty soon our chance will give way to someone else's. So enjoy it while you have it. Even when you feel overwhelmed, overworked and out of control, find the things you enjoy and make sure you actually stop and enjoy them.
Whether you're a slightly odd Cardinals fan, a Braves fan or not a fan of baseball at all, take a second and learn from my idol. Don't have regrets and enjoy every minute of your time.
Column by Jonathan Ferris, Sports Editor.