I was young when I realized I would not have a career as a professional athlete. Despite my best efforts and a basketball coach for a dad, I was just plain bad. It didn't help that I was slow, short and more likely to get hit by a ball than catch one.
I tried my hand at volleyball, soccer and cheerleading but the results were always the same. I am just not cut out to be an athlete, unless you count rodeo but that is another story.
So, I became a fan. My family has always been very into sports. There are countless pictures of me as a baby wearing Chicago Bears and Bulls outfits. In all the family videos of my birthday parties, you can hear and see a Chicago Cubs game in the background, where, unfortunately, they are often losing.
Summers you can find me at minor league baseball games across the county, but mainly the Peoria Chiefs and the Kane County Cougars. In fact, we plan our trips around seeing different minor league teams across the country. My mom recently told me the most quiet I ever was as a newborn baby was when I was watching a Cubs game.
I had paid attention to sports before this time in my life; growing up with my family you kind of had to. But during this time I learned the meaning of being a true fan.
Watching my dad as he obsessed over his favorite teams and how much he loved watching them win made me want to feel the same way.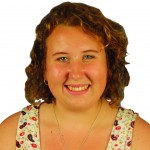 I learned that no matter how bad your team is playing, you do not turn your back on them. Even though my dad would exclaim at the beginning and end of every baseball and football season, that the Cubs and Bears had let him down too many times. He was now going to be a Yankees or a Giants fan; he never stopped cheering for his teams.
I became a Cubs fan because of my dad and as a Cubbie fan, I lived with the fact they would probably lose more games then they will win during a season.
I was bred to be a sports fan, most specifically a Chicago sports fan. It hasn't always been an easy thing, especially being a Cubs fan. I have so many memories growing up watching the Chicago sports teams. Some good and some bad (Cubs again unfortunately).
I still remember the first Cubs game I went to. We had the worst seats imaginable. Way up top, all of the players looked like insects. You had to watch the game on the TV screen. This was the first time I had heard of Sammy Sosa.
My dad had been going on about him the whole ride up to Chicago. I kept hearing he was an amazing hitter and almost always hit home runs. Well the first time I saw him play, he struck out. I, of course, had to rub it in my dad's face for the rest of the inning.
Then he hit a home run the next time he was up. That kept me quiet for the rest of the game.
When the Cubs were playing in game six of the 2003 National League Championship series against the Florida Marlins and Steve Bartman interfered with Moises Alou, I don't think I have ever seen my Dad so angry. People in my family still talk about that game at holiday gatherings.
My dad taught me one rule: do not become a bandwagon fan.
I will admit I broke this rule once. It was in 2005 and the Chicago White Sox had won the World Series by sweeping the Houston Astros in four games. I admit I jumped on the bandwagon and cheered for the Sox. Just saying their name makes me sick. I even bought a Sox world series T-shirt.
Needless to say, that fandom did not last long. I am not proud of that moment in my life. It kind of makes me want to throw up thinking I actually wore a Chicago White Sox shirt.
However I did wear it on Halloween so I could just say it was a horror costume.
My current obsession is the Chicago Blackhawks. I didn't start watching hockey until my junior year of high school. Boy had I been missing out.
The game is action packed, and who doesn't love a good fight?
I remember when the Blackhawks won the Stanley Cup in 2010 against the Philadelphia Flyers, thanks to a crazy overtime goal from my favorite player Patrick Kane.
I watched that game with my dad as I always do and I was so scared. I almost couldn't watch. When they finally won, I screamed I was so happy.
That was a great memory with my dad.
I went to my first hockey game last year and it was incredible.
The energy in the United Center is crazy and when Jim Cornelison steps out onto the ice to sing the National Anthem, the place explodes. I can honestly say that is was the most amazing feeling being in a packed house with all those Blackhawk fans. They won that game as well, which made the trip that much better.
Sports are a big part of who I am and the main reason I wrote down sports writer when I applied for a position at The Murray State News.
From being a Chicago sports fan I have learned many things, like goats are to be feared, the songs "Super bowl Shuffle" and "Go Cubs Go" are classics, players should fear the mullet, the biggest tragedy to hit Chicago since the fire is the White Sox and most importantly to remember there is always next year.