Chase Brasher, Dylan Gerlach and incumbent Jeremiah Johnson make up the all male pool of candidates running for president of the Student Government Association for the 2012-13 school year.
Every April the SGA holds an election to determine who will take on the rule of president for the upcoming school year.
Brasher, senior from Paducah, Ky., said he is running for SGA because he wants to make a difference with the students of Murray State.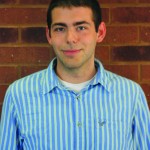 "I look at the campus and the student body and I see separation," Brasher said. "I want to see the students come together."
He said he wants student organizations such as SGA, Black Student Council, International Student Organization and Greek life to work together to make Murray State more cohesive.
Gerlach, junior from Louisville, Ky., will also be running for SGA president.
"I feel I can be an adequate voice for the student body as I am a diverse representative coming from a wide variety of organizations," Gerlach said. "There is so much potential when it comes to the city of Murray that many people do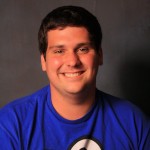 not recognize at first. I think I have the ability to help mend that relationship between city and school."
Johnson, senior from Hopkinsville, Ky., and current SGA president, will be running for a second year. He will be attending Murray State as a grad student.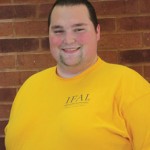 "There are a lot of things that I have started this year, that I would like to finish out," Johnson said. "I feel like since I have done it for a year, I do have the experience needed."
Requirements to run for SGA president are a 2.7 GPA, must be at least a junior and have filled out the appropriate paper work to be considered.
Betsy Banks, vice president of SGA and chairperson for elections ways and means, said being a member of the SGA executive council requires a lot of time and work.
"Student Government is the ideal way to get involved on campus," Banks said. "SGA is the best way to make the student voice heard on campus."
Students can vote via myGate starting at 9 a.m. on April 16 through 9 a.m. on April 18.
The winners will be announced at 5 p.m. on April 18 at All-Campus Sing.
Banks said announcing the new SGA president at All-Campus Sing is a Murray State tradition.
"Everyone comes out to All Campus Sing, students, faculty, staff, and community members, making it a perfect time to announce elections results," Banks said.
Other positions waiting to be filled are vice president, secretary, treasurer and at-large senator seats.
Don Robertson, vice president of Student Affairs said there are three major parts to the University, which are represented by faculty senate, staff congress and student government.
"SGA is very important," Robertson said. "Student government really is the voice of the students. Student government is critical for telling us what students need."
Robertson said he hopes for a large voter turnout because whoever wins SGA president is who the administration will turn to when they need to hear what students have to say.