Sophie McDonald
Sports Editor
His hair may have put him on the map, but Ed Daniel is more than the afro for which he is known.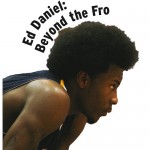 The 6-foot-7 junior from Birmingham, Ala., was an eighth grader playing football, as quarterback, wide receiver and defensive end, when his football coach recruited him to the hardwood.
"He was the basketball coach at the time (and) wanted me to play for my height," Daniel said. "I never played basketball a day in my life; I really just played street ball and shot the ball around, but I started in eighth grade on the team and I made it."
Basketball wasn't completely foreign to Daniel, however. His dad, Edward Daniel, played for Athens University in Alabama and stopped after Ed was born, but it was Murray State Head Coach Steve Prohm who saw the real potential in Daniel when he served as assistant coach under Billy Kennedy.
"Coach Prohm (is the reason I'm at Murray State)," Daniel said. "He recruited me hard. He was making phone calls to me every day making sure I was doing my work and every time he called me it wasn't just about basketball, it was about life, school and what I'm trying to do in life. I thought that was very important for me and my family thought it was good for me, too, so I chose here."
Since Prohm was hired as head coach in May, Daniel hasn't stopped counting his blessings, including his prized relationship with the man who made him a Racer.
"It's good because we have a strong relationship with each other," Daniel said. "It's one of the most important parts – having a good relationship with your coach."
Overcoming a bad attitude his freshman year, Daniel has matured on and off the floor during his time at Murray State.
"I've learned how to control my attitude better than when I was a freshman," Daniel said. "When I was a freshman I had a real bad attitude and I think I outgrew that my sophomore year and now my attitude is not as bad."
The change in demeanor is attributed to the people surrounding him, Daniel said.
"Coaching and knowing people care about me in life (has made the difference)," he said. "And just knowing I can have someone I can talk to whenever I'm stressed out."
Prohm has witnessed the progression of Daniel's maturity and attitude transformation.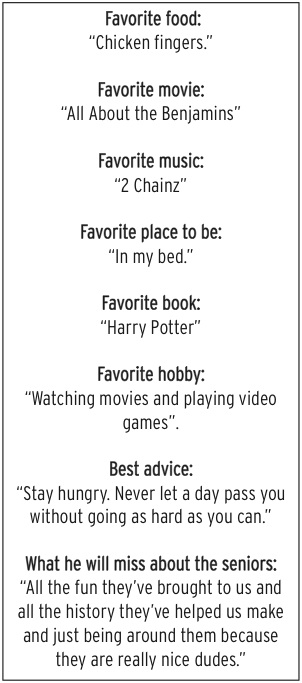 "As a freshman his attitude wasn't great; it's hard as a freshman," Prohm said. "He got frustrated sometimes. There were some good times and then there were times when he was a little bit frustrated. Last year was a little better and then this year he had to be great and he's been great for pretty much the majority of the year if not all year."
During his time as a Racer, Daniel has appeared in each of the 97 games, including being a starter in every game this season and was a part of the last Murray State team to go into the NCAA Tournament when they beat Vanderbilt in the first round. The buzzer-beater win also serves as Daniel's favorite Murray State memory.
"That's probably my favorite one just because I was a freshman and never had been to a NCAA Tournament," Daniel said. "That was real big for us, all the cameras, all the fans, different fans even cheering for us so I really liked that."
After this season is successfully filed away in the record books, Daniel might have a new favorite memory.
"This is big right now, it's making the team feel special," Daniel said. "Going to the NCAA Tournament this year and being a part of it will be even bigger than my freshman year."
Daniel and junior forward Latreze Mushatt co-lead the Racers in rebounds for this season with 100 each and Daniel leads in defensive rebounds with 65 on the season.
Not known for his presence at the line, Daniel came through in the OVC Championship game against Tennessee State last Saturday afternoon when he went 2-for-2 with 1:01 minute left to tie the game before senior guard Jewuan Long made the game-winning layup with 4.4 seconds left.
"Ed making those two free throws was a clutch play," Long said. "There were so many heroes that game, (senior guard) Donte (Poole) hitting big shots when we really needed him to, Ed's free throws were huge – very clutch – and I believe it was way more clutch than my little layup I did. There are a few heroes on this team, definitely."
Poole said Daniel's heroics are often neglected.
"He does so many things that go unnoticed," Poole said. "Everybody always overshadows him, they see his afro and they think that's all it is but those free throws were huge. The previous game he went 3-for-9 so you sit back and you think about those two free throws and you've just got to appreciate them and got to realize that if he doesn't make those possibly we lose. You never know what could happen, but the situation could be so much different."
Prohm recognizes Daniel's tournament contribution as well.
"I always ask the guys before the game what it takes to win a big game and a game on the road," Prohm said.?"We go through and they tell me what they think. Well, no one really said free throws, so I was sitting there watching Tennessee Tech that night and one of the coaches said, 'No one said free throws, that's why Ed went 3-for-9 today.' So we went back in there the next day, sitting in the locker room, the plushest locker room down there and I said, 'Guys, don't forget free throws today. We forgot free throws and we let my man Ed go 3-for-9,' so it all comes back around.
"I know there was probably some people going, 'Aw, man,' but Ed shot them the same way he shoots them when he's 3-for-9, just shoot them up there and 'let's hope this puppy goes in' and it goes in twice."
Daniel is known for taking charges and physical initiative but senior forward Ivan Aska thinks of him as something else.
"Ed is a tremendous defensive player, people don't usually give him the credit but he does a lot and he bangs; he goes against the biggest post players sometimes," Aska said. "But he's a tremendous player and is like a brother to me."
Despite his commanding nature, aggressive play and defensive ability on the court, Daniel described himself a different way.
"I'm a goofy dude," he said. "I laugh at everything and I like to have fun all the time. With this team you can't do nothing without having fun. On the court, off the court, in the gym – we have fun everywhere."
He may be goofy, but Daniel, a sports science and coaching major, has serious plans for the future.
"Hopefully I'll be playing in a league somewhere or if I'm not doing that coaching middle school or high school somewhere," he said.
Crediting his grandmother with making him the person he is today, Daniel said he is proud of his family. Both of them.
"I'm proud of being a part of this basketball team and having two sides of a family – a basketball family and my regular family," Daniel said. "Just having different people care about me more than my family, too."