Information and photos from the Associated Press Compiled by Charlotte Kyle
Celebrities to honor Ferrell's work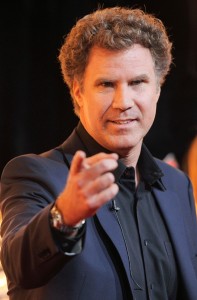 Jack Black, Conan O'Brien and Larry King will honor Will Ferrell with the nation's top humor prize, along with Maya Rudolph and Molly Shannon from his "Saturday Night Live" days.
On Wednesday, the Kennedy Center in Washington announced a lineup of star comedians who will perform in Ferrell's honor for the Mark Twain Prize for American Humor. They'll salute him Oct. 23 in a performance taped for broadcast Oct. 31 on PBS stations nationwide.
Ferrell's longtime collaborator Adam McKay will appear, as well as Lorne Michaels, Paul Rudd, John C. Reilly and the rock band Green Day.
The Mark Twain prize, now in its 14th year, recalls the social commentary and satire of Samuel Clemens, the writer known as Mark Twain. Past winners include Tina Fey, Bill Cosby, Steve Martin and Lily Tomlin.
Winehouse family starts charity
Amy Winehouse's family has launched a youth charity in her name to mark what would have been the singer's 28th birthday.
Winehouse, who had long fought drug and alcohol problems, was found dead in her London home on July 23. Her family said toxicology reports indicated there was alcohol in her bloodstream but it was unclear whether this had contributed to her death.
The soul diva's father, Mitch Winehouse, said the Amy Winehouse Foundation will support organizations that help young people who are vulnerable, including those with addictions.
The charity will derive much of its first income from the release of Winehouse's duet with Tony Bennett, "Body And Soul," on Wednesday.
Jackman planning one-man show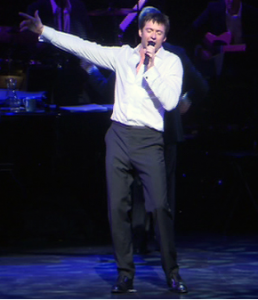 The title says it all:  "Hugh Jackman, Back on Broadway."
The Tony Award-winner plans to bring his one-man show to the Broadhurst Theatre on 44th Street from Oct. 25 to Jan. 1.
Jackman will be accompanied by an 18-piece orchestra and will perform his favorite musical numbers.
Jackman was in Rodgers & Hammerstein's "Oklahoma!" at the National Theatre in London and made his Broadway debut portraying the 1970s singer-songwriter Peter Allen in "The Boy From Oz," for which he received the 2004 Tony.
The actor, who plays Wolverine in the "X-Men" movie franchise, was last on Broadway in 2009 with Daniel Craig in "A Steady Rain."
'Phantom' celebrates 25th anniversary
To mark its 25th anniversary, "The Phantom of the Opera" is coming to a movie theater near you.
Producers will broadcast a performance of the show from London's Royal Albert Hall to movie houses in America, the UK, Europe, Japan and Australia. A live performance on Oct. 2 will be followed by re-broadcasts on Oct. 5, 6 and 11.
Ramin Karimloo and Sierra Boggess, who co-starred in the "Phantom" sequel "Love Never Dies," will reunite for the special presentation. More than 200 original and current cast members are expected to make appearances.